Credit voucher 400 euros
Credit voucher 400 euros (Valid 12 months)
Chef says
This voucher is valid for everything including the Boutique.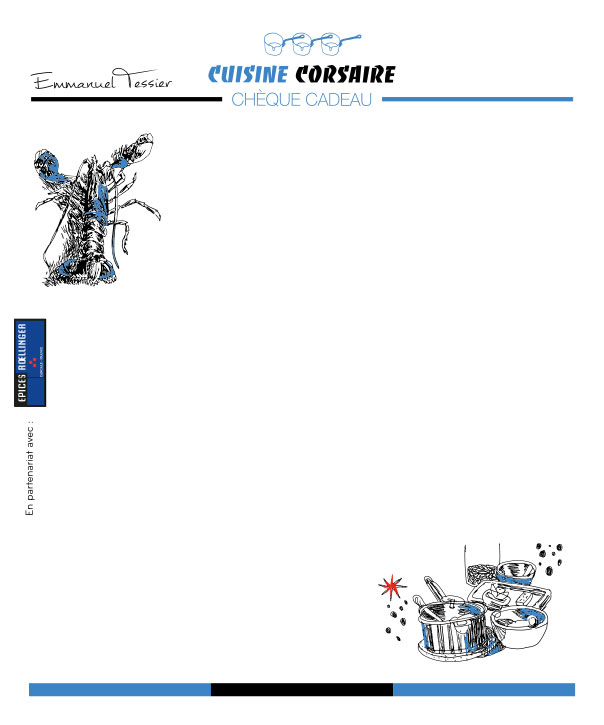 Purchase procedure
Credit voucher
1

I order

You choose the number of credit vouchers you want and the sending method (by email or by post or by click and collect). You place your order.

2

Once payment is made

You click on red button "Finalize your gift card", which is on the order confirmation page.

3

I personalize and I send

You indicate e-mail address or postal address of the recipient if you have chosen "postal sending" option. You write your personal message then you send. You will receive a shipping confirmation email.

If you have selected the "click and collect" option, proceed to payment of your credit voucher, then you click on the "Finalize gift card" button.
Finally, write your personal message and the contact details of the recipient of the credit voucher. Come on a Sunday of your choice to collect your credit voucher at the Cuisine corsaire - école.
* You can view your credit vouchers in your customer account.